Our AWS EKS Expertise
Focus on building applications and driving growth without worrying about infrastructure capacity or scalability. Using Amazon EKS simplifies running containers on Kubernetes, reducing your costs, and increasing efficiency.
As an AWS Premier Tier Services Partner, we've earned an Amazon EKS Service Delivery designation thanks to our hands-on AWS expertise and proven customer success. With SoftServe's deep understanding and demonstrated experience, we ensure your platform is cost-effective, reliable, and secure.
Get Faster Results With Softserve's App Modernization Platform
Stop wasting your time focusing on a platform when you can instead focus on your product. SoftServe's in-house platform as a service (PaaS) lowers costs while improving efficiency. The App Modernization Platform lets you manage containers and run and scale Amazon EKS workloads.
Its modular structure makes it flexible, ready to use, and adaptable to your business needs. It can be easily plugged into any CI/CD process and scales automatically to meet demand.
Deploys in
Minutes — easy and fast
Up to
Reduced time to market for new features and services
Up to
Lower cloud infrastructure costs
Business Benefits
Increase agility
Lower infrastructure costs
Make modifications more easily
Ensure reliable operations
Improve efficiency
Use fewer resources
Containers Security
We ensure container security using Amazon GuardDuty for Amazon EKS as part of our Application Modernization Platform.
Amazon GuardDuty continuously monitors your workloads for potential threats. The system detects anomalies using machine learning, behavioral modeling, and threat intelligence feeds from AWS and leading partners. It initiates automated responses to mitigate risks and quickly scales as needed.
Additional Amazon GuardDuty for Amazon EKS benefits: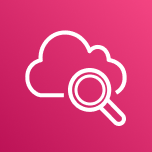 Kubernetes audit logs monitoring and analysis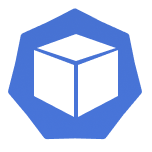 Pod runtime protection
SoftServe's Container Strategy Assessment
Whether you want to optimize your current container strategy, create a new one, or move to the cloud, our proven assessment framework:
Identifies risks

Develops a plan

Provides a detailed guide
Package options
1. Foundation Pack
FOR BUSINESSES THAT: Do not have a container strategy
PURPOSE: Identifies the unique business case for modernization
OUTCOME: Creates a new container strategy with an implementation plan and repeatable components
Deliverables:
Assessment report with specific modernization business case and defined container strategy
Implementation plan with a step-by-step guide, proposed tools and services, required experts, and costs**
2. Advanced Pack
FOR BUSINESSES THAT: Have a container strategy, but are experiencing implementation issues
PURPOSE: Identifies:
issues and concerns with the current container strategy
business and technical risks
OUTCOME: Develops a risk remediation plan and updates for container strategy
Deliverables:
Assessment report outlining existing container strategy concerns, including business and technical risks
Risk remediation plan with required container strategy updates, the implementation steps, proposed tools, and services, required experts, and costs**
3. Containers Maturity Assessment Pack
FOR BUSINESSES THAT: Have a mature container strategy in place and want further optimization
PURPOSE: Identifies existing container platform's implementation risks and focuses on your technology
OUTCOME: Provides a risk remediation plan, including engineering resource recommendations
Duration:
Two remote workshops, each 2–3 hours
Deliverables:
Assessment report with the technical implementation risks of the existing container platform
Implementation plan with recommended steps, proposed tools and services, required experts, and costs**
* Package includes review and recommendations for 1–3 workloads, so duration depends on their size and functionality.
** Includes proposal for SoftServe services where requested.
years of award-winning service
AWS professional certifications