When
Jun 22, 2023
Where
Hashtag Studio - Varna, Bulgaria
SoftServe is sailing to Varna with Security in .NET!
👉 During the event you will learn how to fortify your .NET applications with robust security measures. We will talk about authentication, authorization, and encryption and we'll explore various mechanisms, best practices, and real-world examples to safeguard your application's integrity and protect sensitive data.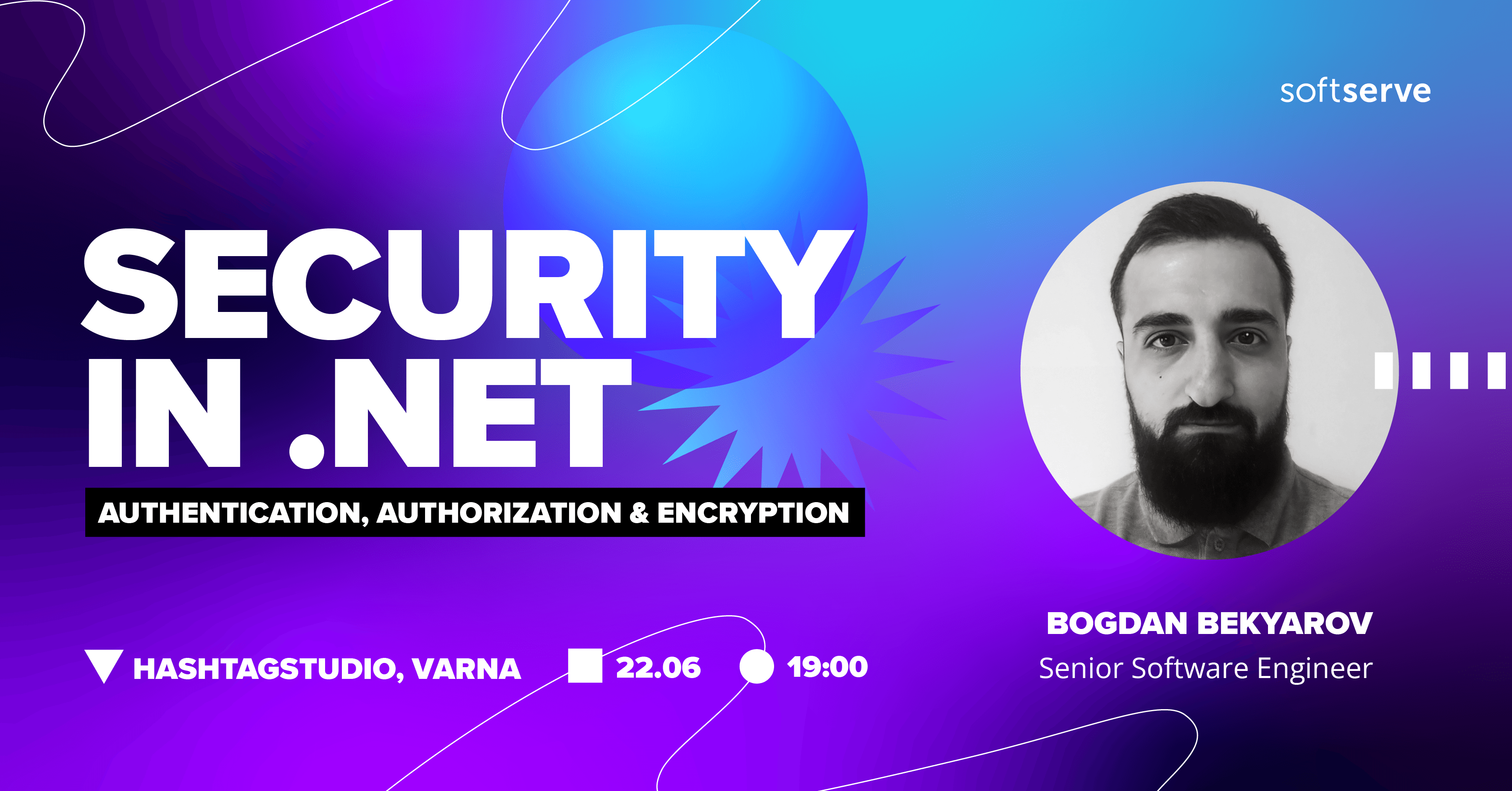 🍕 After the event you should also stay to grab a bite, have a drink and network with the IT community in Varna.
ABOUT THE SPEAKER:
👉 Bogdan Bekyarov is a highly experienced Senior Software Engineer specializing in .NET. With more than 9 years of know-how in different companies, Bogdan will talk about the best practices for security in .NET and will show real life examples from SoftServe and his own experience. Whether you are new to .NET or looking to enhance your understanding and knowledge, this event could be just for you.
❗*The event will be hosted in Bulgarian.
About SoftServe
SoftServe is a digital authority that advises and provides software solutions at the cutting edge of technology. We reveal, transform, accelerate, and optimize how enterprises and software companies do business. Our end-to-end solutions and expertise deliver innovation, quality, and speed across the healthcare, retail, energy, manufacturing, and financial services verticals. We empower enterprises and software companies to (re)identify differentiation, accelerate solution development, and vigorously compete in today's marketplace—no matter where you are in your journey.
Visit our website, blog, LinkedIn, Facebook, and Twitter pages.