EN

One year in Romania: almost 100 employees and setting up the first office in Bucharest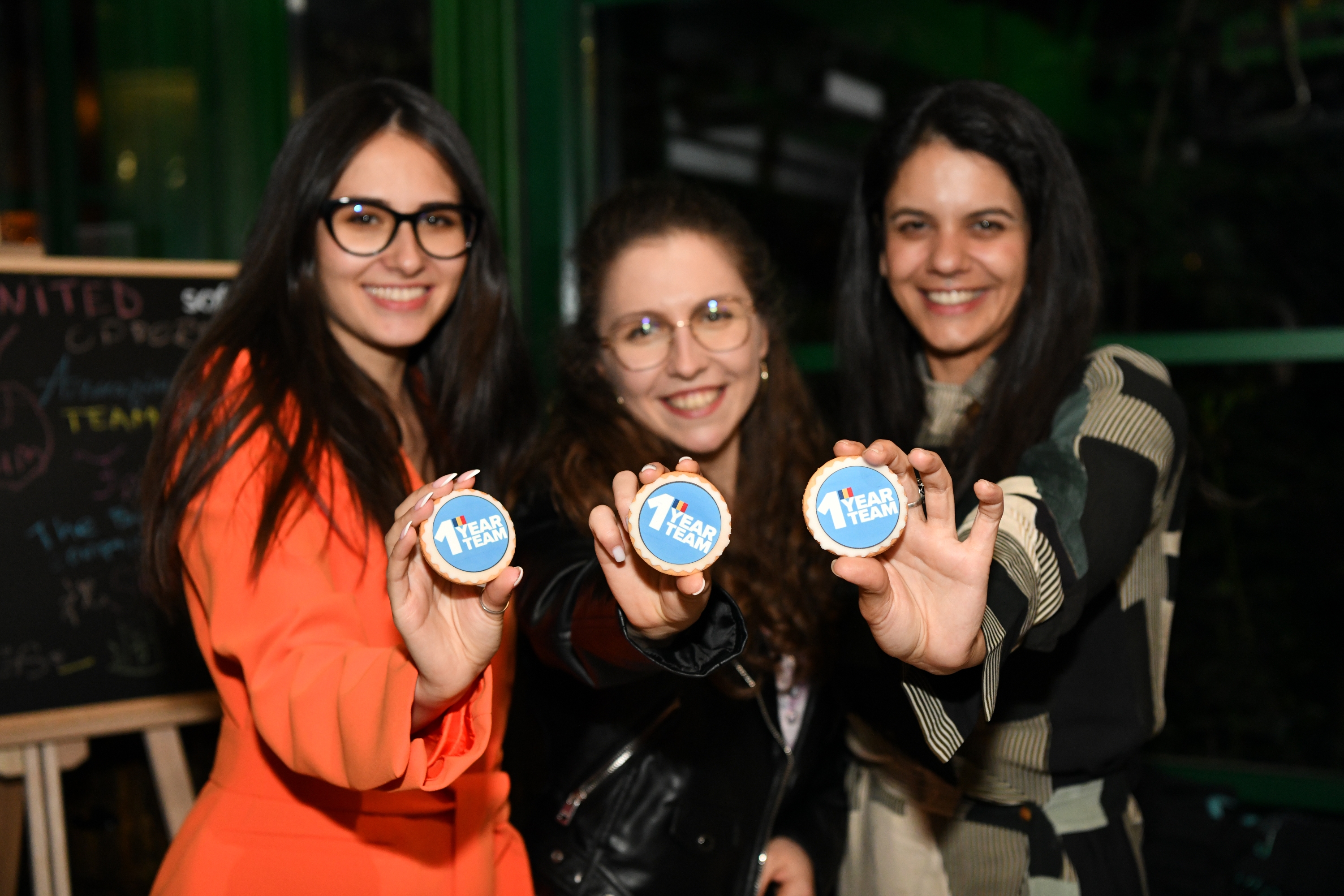 BUCHAREST, Romania (June 16, 2023) - SoftServe is celebrating one year of activity in Romania. During the first year, the company hired more than 90 professionals and aims to reach the 100-employee mark in the coming weeks.
SoftServe started operations in Romania in May 2022 as part of its global expansion strategy and plans to reach 800 employees in the next 3 years locally.
"Romania has quickly become a talent pool for the IT industry, attracting investors from all over the world. The level of expertise in the market is constantly increasing, even among young specialists. In the first year of activity, we prioritized the construction of a solid foundation for SoftServe development center, and we want to accelerate the pace of growth in the next year", said Dan Paraschiv, SoftServe Romania Country Manager.
In the autumn of 2023, the company is also preparing the inauguration of the first SoftServe headquarters in Romania, located in its capital Bucharest at Charles de Gaulle Plaza.
In the first year of activity, SoftServe Romania was included in the "Top-10 new technology companies to watch in 2023" list by Hipo.ro, one of the largest recruitment portals in Romania, with 12,000 jobs and over 1 million registered users.
SoftServe emphasizes a flexible work environment and has a remote work policy, thus adapting to current trends in the labor market. The benefits package offered to associates is a flexible one, the company offers a fixed amount that the employee decides how to spend, having a varied range of services available: from meal and vacation vouchers to gym memberships, medical assistance, or gift cards to well-known retailers.
SoftServe's corporate culture focuses on work-life balance, but also on the professional development of employees. In 2006, the company launched its own SoftServe University, with more than 1,100 in-house learning solutions and certifications that provide employees with managerial and leadership skills as well as IT skills. These are in addition to the resources on Udemy, a platform that all employees have free access to.
The company's expertise is varied. SoftServe delivers IT solutions globally, for customers in North America, Europe, and Asia, and for diverse industries: from energy and oil to healthcare, finance and retail, automotive, and manufacturing. Specialists have extensive expertise, from software engineering, Cloud and DevOps to Big Data, AI, IoT, cyber security, augmented reality (XR), or robotics. In addition, the company has one of the largest Big Data and Data Science communities in Eastern Europe, with more than 200 engineers, and a deep-tech R&D team developing state-of-the-art solutions.
About SoftServe
SoftServe is a digital authority that advises and provides software solutions at the cutting edge of technology. We reveal, transform, accelerate, and optimize how enterprises and software companies do business. Our end-to-end solutions and expertise deliver innovation, quality, and speed across the healthcare, retail, energy, manufacturing, and financial services verticals. We empower enterprises and software companies to (re)identify differentiation, accelerate solution development, and vigorously compete in today's marketplace—no matter where you are in your journey.
Visit our website, blog, LinkedIn, Facebook, and Twitter pages.