EN

SoftServe celebrates first year in Chile, setting high goals for the next period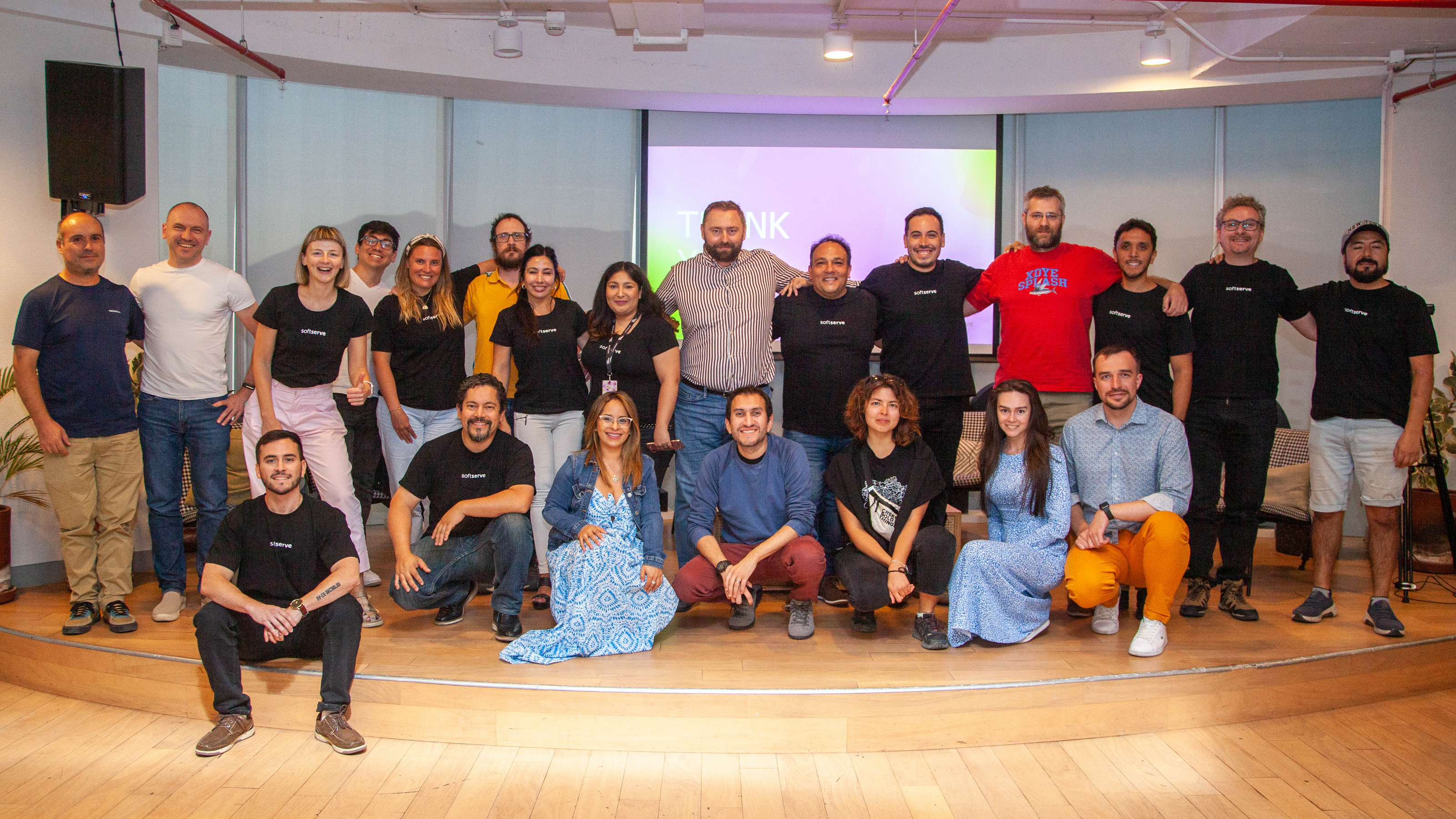 SANTIAGO, Chile (June 27, 2023) - Attracted by talent, innovation, and professional quality, SoftServe expanded its operations in Latin America a year ago, reaching the markets of Colombia, Mexico, and Chile. As part of its first anniversary in Chile, the company has been able to retain the talent of about 50 people, a number it wants to increase to 100 by the end of the year.
According to a recent report by EY, Chile is among the most digitally mature countries in the region, which means that it has the foundations for innovation, growth, customer experience, and a strong business culture that attracts technology companies to the region. In this sense, SoftServe arrived in Chile with a differentiating value proposition, focused on people and education.
"SoftServe is a company founded by postgraduate students, so constant education and training are pillars of our business. We offer jobs focused on professional growth and opportunities that promote the development of people, either with technical skills, such as languages, or area relocation if desired. At SoftServe, we train talented people to change the world", said Jaime Oviedo, Vice President and Country Manager of SoftServe Chile.
A commitment is being reflected in eNPS (Employee Net Promoter Score) of 75%, which measures employee satisfaction with the company and represents a 17-point increase over the past five years.
"Joining a company with a great track record like SoftServe has been a challenging but satisfying process. The technology industry moves at a very fast pace, so being able to gain experience in a company that collaborates with major players in this field, such as IBM, Amazon, and Google Cloud, among others, is certainly a great school and something that, in the past, I never thought would be possible in Chile", indicated Augusto Álvarez, software engineer working in the company since 2022.
Today, with more than 46 employees in the company, SoftServe Chile develops projects for world-class clients in the United States, Europe, and Asia, through its engineering services, big data, robotics, and artificial intelligence.
"The IT industry is currently experiencing a time of great expansion and demand, and Chile has highly trained professionals that meet the needs that this area requires and seeks. SoftServe is a company that does not discriminate by experience when it comes to attracting talent, so one of our goals is to make the company continue to grow more and more, becoming not only a job but also a school for those who want to work here," said Jaime Oviedo, Vice President and Chile Country Manager.
In addition to hiring new associates, the company has focused its efforts on contributing to the industry through partnerships with Chilean universities, providing international training for those interested in technology, and developing educational programs with an impact on local communities.
About SoftServe
SoftServe is a digital authority that advises and provides software solutions at the cutting edge of technology. We reveal, transform, accelerate, and optimize how enterprises and software companies do business. Our end-to-end solutions and expertise deliver innovation, quality, and speed across the healthcare, retail, energy, manufacturing, and financial services verticals. We empower enterprises and software companies to (re)identify differentiation, accelerate solution development, and vigorously compete in today's marketplace—no matter where you are in your journey.
Visit our website, blog, LinkedIn, Facebook, and Twitter pages.