EN

SoftServe Chile and AWS re/Start launch cloud training program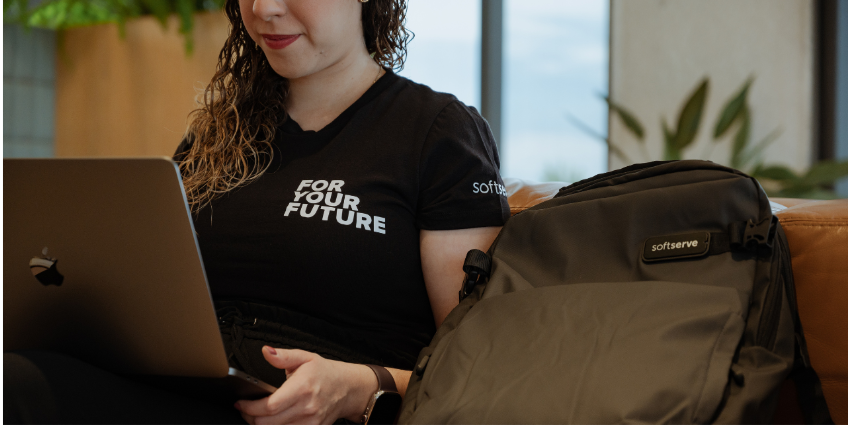 SANTIAGO, Chile (July 10, 2023) - SoftServe Chile announced in collaboration with Amazon Web Services (AWS) the implementation of a training program in cloud computing skills and job training through the AWS re/Start program, where Chileans interested in learning about the industry can participate for free.
The course, which will begin in August 2023, has a duration of 12 weeks and is focused on unemployed or underemployed individuals, with or without previous IT experience, who want to pursue a career in the cloud. In order to help them enhance their future in the field, the course also provides participants with connections to job opportunities in the industry. Graduated students are prepared to take roles such as technical support specialist, systems administrator, cloud automation lead, and infrastructure engineer.
"As a company founded by university postgraduates, education is at the core of everything we do. That is why at SoftServe, we are honored to be part of the AWS re/Start program, which motivates us to continue democratizing technology through promoting education, fostering talent growth, and contributing to the development of more sustainable societies by creating opportunities" - mentioned Alejandro Zeballos, L&D Partnership Senior Manager at SoftServe.
During the 12 weeks, students will develop programming, networking, security, and relational database skills, all through real-world scenarios, courses, and hands-on labs guided by accredited professionals and instructors. By the end of the course, graduates will have both hard and soft skills in these areas and will also be able to obtain their AWS Certified Cloud Practitioner certification, an industry-recognized credential that validates their cloud computing abilities.
"The industry demand for cloud adoption continues to outpace the number of cloud-savvy workers, leaving organizations struggling to find and hire the talent needed to implement cloud services. AWS re/Start helps to remove barriers so individuals from all backgrounds can gain skills to launch successful careers in cloud, and AWS customers and partners can hire with confidence from a trusted pipeline of early-career talent", - stated Tejas Vashi, Global Lead of AWS re/Start.
To know the requirements, dates, and application process, visit this page.
About SoftServe
SoftServe is a digital authority that advises and provides software solutions at the cutting edge of technology. We reveal, transform, accelerate, and optimize how enterprises and software companies do business. Our end-to-end solutions and expertise deliver innovation, quality, and speed across the healthcare, retail, energy, manufacturing, and financial services verticals. We empower enterprises and software companies to (re)identify differentiation, accelerate solution development, and vigorously compete in today's marketplace—no matter where you are in your journey.
Visit our website, blog, LinkedIn, Facebook, and Twitter pages.