EN

SoftServe Romania launches EmpowerU course for Ukrainian refugees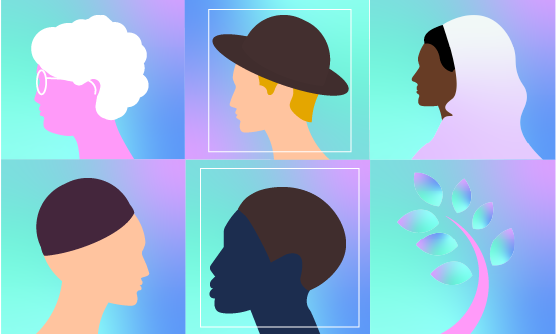 BUCHAREST, Romania (September 11, 2023) – SoftServe in collaboration with the Romanian National Council for Refugees (CNRR) launches an HTML course dedicated to Ukrainian refugees in Romania as a part of EmpowerU initiative. The educational program will be offered free of charge and is intended for individuals with no prior knowledge in the field of IT.
The course is part of SoftServe's EmpowerU program, a global program dedicated to the education of vulnerable groups. SoftServe launched EmpowerU this year in 7 countries: Bulgaria, Chile, Colombia, Mexico, Ukraine, Poland, and Romania, supporting diverse groups: from war veterans and refugees to disabled people and teenage mothers. In Romania, this IT course dedicated to Ukrainian refugees marks the launch of EmpowerU.
The course, created by SoftServe Academy, will run for seven weeks and consists of 10 modules. Upon successful completion of the program, students will be able to create web pages using HTML5 (Hyper Text Markup Language) or CSS3 (Cascading Style Sheets).
"SoftServe stands out with the fact that 40% of the entire development team are graduates from our academy programs. SoftServe's mentors and experts are once again committed to developing a new series of learners and turning their dream of learning IT into a fresh start," stated Dorina Itu, Country Learning Partner, SoftServe Romania.
In order to participate in this program, there are several criteria that participants must meet. Participants must be Ukrainian citizens who are refugees in Romania, have completed at least high school education, and have a basic understanding of the English language. Another important criterion is the availability to allocate time, a minimum of 6 hours per week, both for classes and individual study. The course has 20 available slots and will be conducted in the Ukrainian language. Participants will be selected by SoftServe Academy experts based on the criteria presented and the motivation letters submitted by participants through the registration form.
People interested in this course must have access to a computer or laptop and an internet connection to participate in the online sessions. To accommodate refugees who do not meet these requirements, CNRR will provide an educational space in Bucharest for those who do not have internet access or a computer/laptop at home. To enroll in the program, candidates must complete a registration form and submit a motivation letter. Selected candidates will receive a confirmation email no later than September 29, one week before the course begins.
About CNRR
The Romanian National Council for Refugees (CNRR) is a non-governmental organization founded in 1998 and has been granted public utility status since 2003. CNRR's mission is dedicated to defending and promoting the rights of refugees and asylum seekers in Romania. As a result of the conflict in Ukraine, CNRR expanded its activities to support individuals in need of protection in Romania. Within its specialized departments, CNRR provides legal counseling, specialized assistance, and engages in advocacy and research activities.
CNRR operates at border crossing points with the Republic of Moldova and Ukraine, in Regional Centers for Asylum Seekers' Procedures and Accommodation, as well as in CNRR's branch offices in Bucharest, Brașov, Constanța, Galați, Iași, Suceava, and other locations.
About SoftServe
SoftServe is a digital authority that advises and provides software solutions at the cutting edge of technology. We reveal, transform, accelerate, and optimize how enterprises and software companies do business. Our end-to-end solutions and expertise deliver innovation, quality, and speed across the healthcare, retail, energy, manufacturing, and financial services verticals. We empower enterprises and software companies to (re)identify differentiation, accelerate solution development, and vigorously compete in today's marketplace—no matter where you are in your journey.
Visit our website, blog, LinkedIn, Facebook, and Twitter pages.
SoftServe Media Contact
Ionela Cristina Mihai
Brand Lead Romania
cmiha@softserveinc.com