SoftServe Ukraine and Veteran Hub launch free IT course for veterans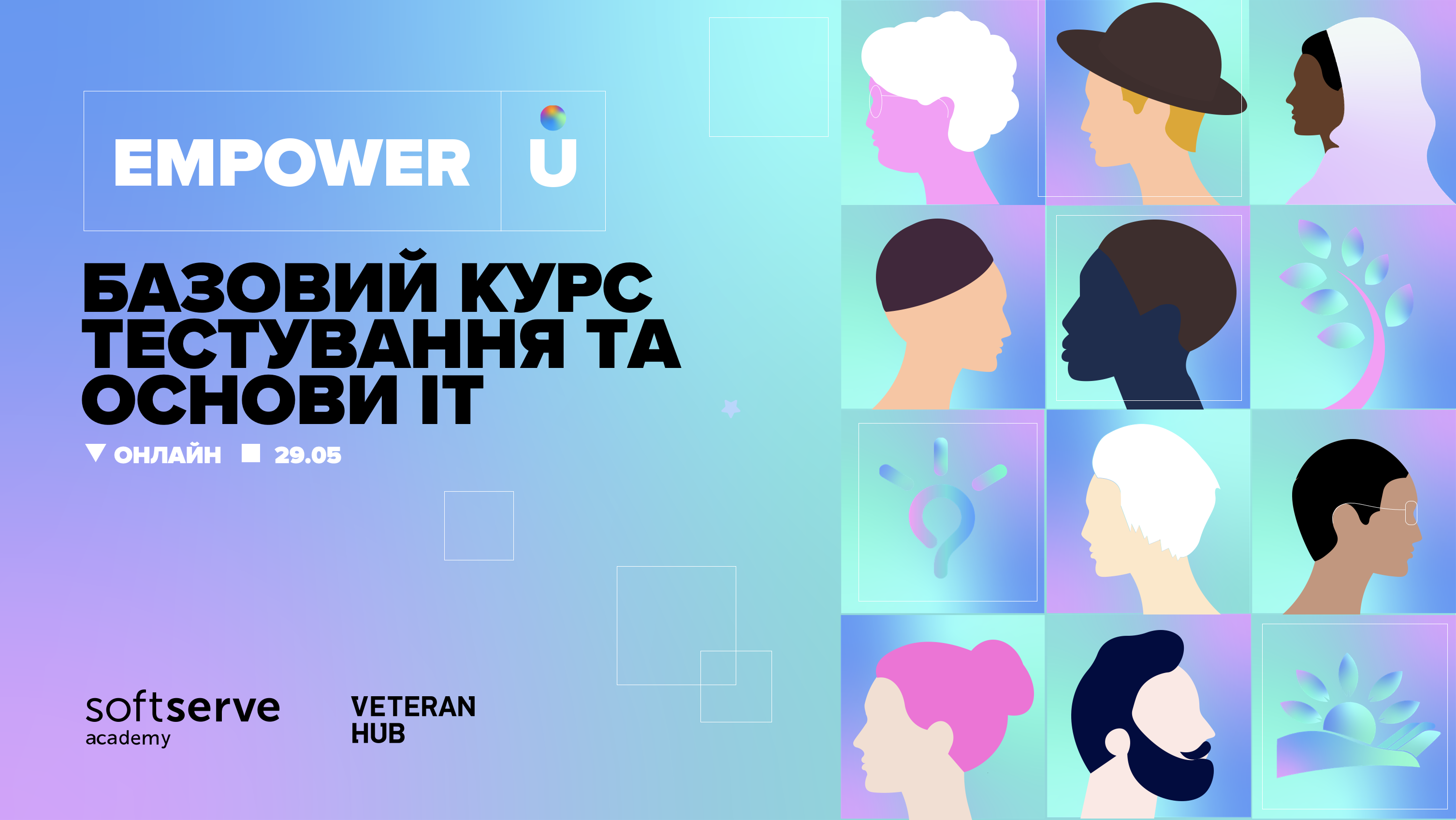 LVIV, Ukraine – May 16, 2023
SoftServe is launching a cost-free course for Ukrainian veterans and their families who want to try their hand at IT. SoftServe is launching the course in cooperation with the
Veteran Hub
space.
"EmpowerU. Testing Fundamentals and Intro to IT" is a course designed for those who are just starting in IT, regardless of their knowledge or experience in programming. It is designed to provide knowledge and motivation for further learning. The course is based on years of experience at SoftServe Academy and provides access to additional learning resources, a community of like-minded people, and support from mentors.
After completing the course, participants will be able to distinguish between types of software testing; understand the architecture of modern programs, databases, data encryption, and virtualization; learn how to create SQL queries; and learn the communication skills required for a successful career in the tech industry. The course starts on May 29 in an online format and will last for two months. The group is expected to enroll up to 30 people. To take the course, having at least a pre-intermediate level of English is important.
"Through the EmpowerU program, we aim to create opportunities for diverse global communities. In Ukraine, we believe it is now necessary to provide such opportunities to veterans and their families. We have been working with people considering a career in IT for many years, and we know how to encourage learning at any age and get people interested in technology. So we want to help veterans with this expertise to open new perspectives for them. At SoftServe, we believe that business today is interested in promoting equal opportunities for all - both in the workplace, education and society," comments Maria Kucherenko, CSR Director at SoftServe.
The course is being implemented as part of SoftServe's global initiative EmpowerU. The company is launching a series of free IT training courses for the development of global communities - women, veterans, people with disabilities, and refugees. The initiative was launched in April this year and covers Ukraine, Poland, Romania, Bulgaria, Mexico, and Colombia. The main goal of the EmpowerU initiative is to provide equal opportunities for everyone who wants to study and build a career in IT.
To register for the course, follow this link.
About SoftServe
SoftServe is a digital authority that advises and provides software solutions at the cutting edge of technology. We reveal, transform, accelerate, and optimize how enterprises and software companies do business. Our end-to-end solutions and expertise deliver innovation, quality, and speed across the healthcare, retail, energy, manufacturing, and financial services verticals. We empower enterprises and software companies to (re)identify differentiation, accelerate solution development, and vigorously compete in today's marketplace—no matter where you are in your journey.
Visit our website, blog, LinkedIn, Facebook, and Twitter pages.
EmpowerU Program Contact
Natalia Kosenko
nkose@softserveinc.com