When
Nov 29 - Dec 01, 2022
Where
Global - Online
What?
On November 29 - December 1 SoftServe invites you to attend Product Days 2022 — the conference for product managers and for people interested in the matter. We will talk simply about complex matters like product discovery and economics, and we want to share with you the latest trends of product management, product pivoting during the war, B2B partnerships, behavioral economics in product management, user interviews, MVP creation, and expectations in the product management world.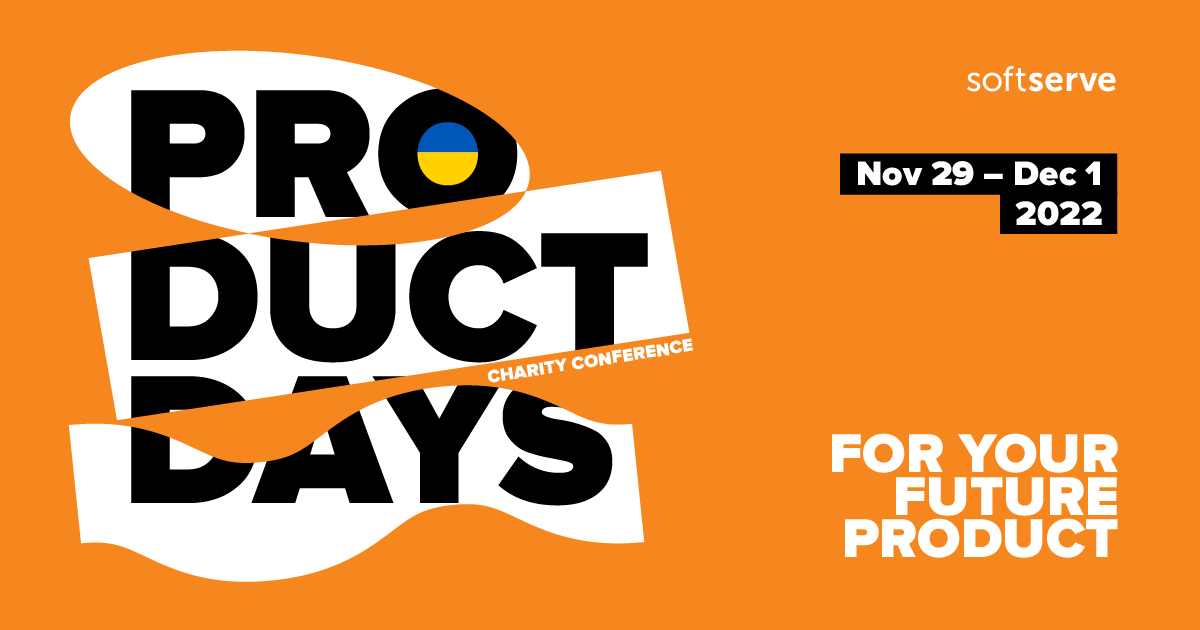 Product Days 2022 speakers are skillful and experienced product leaders. They represent such companies as LinkedIn, Vimeo, The Economist, 280Group, Prozorro Sale, SoftServe, and more.
By the way, you will not only get new knowledge but also help to support Ukraine. We aim to raise donations and buy a fully equipped ambulance for Ukraine, so your conference ticket is a donation to the Open Eyes Charity Fund.
About SoftServe
SoftServe is a digital authority that advises and provides at the cutting-edge of technology. We reveal, transform, accelerate, and optimize how enterprises and software companies do business. Our end-to-end solutions and expertise deliver innovation, quality, and speed across the healthcare, retail, energy, manufacturing, and financial services verticals. We empower enterprises and software companies to (re)identify differentiation, accelerate solution development, and vigorously compete in today's marketplace—no matter where you are in your journey.
Visit our website, blog, LinkedIn, Facebook, and Twitter pages.