SoftServe meets Guadalajara
When
Apr 28, 2022
Where
Casa Habita - Guadalajara, Mexico
¡Hola SoftServe! Join us to talk about a career in IT, new trends, and uncover the answer to your question: "Why SoftServe?". We'll listen and hear your thoughts, drink some tequila and mezcal, and speak about a sweet future.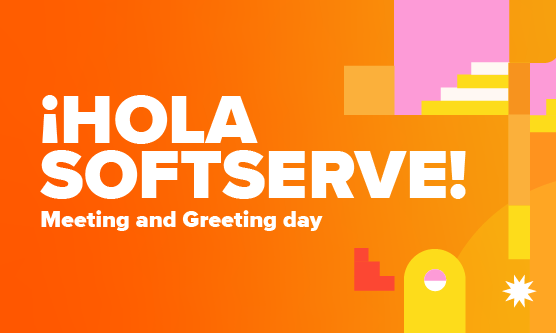 What?
SoftServe Greeting Day is about your plans for the future and their implementation at SoftServe.
The speakers:
Vlad will tell you about SoftServe's EVP, our mission, and our main idea. It's a great intro to understand if SoftServe's values fit your vision. Vlad persuades well, sometimes we even think he's a wizard.
Sebastian Santibanez is all about technologies. This tech geek tells you what does our Center of Excellence mean and what technologies do we use at SoftServe. If you're into the tech world – you'll love it!
Location:
Casa Habita - https://www.casafayette.com
✔️ Catering, DJ, and great location are included.
Come and be part of us!
About SoftServe
SoftServe is a digital authority that advises and provides at the cutting-edge of technology. We reveal, transform, accelerate, and optimize the way enterprises and software companies do business. With expertise across healthcare, retail, energy, financial services, and more, we implement end-to-end solutions to deliver the innovation, quality, and speed that our clients' users expect.
SoftServe delivers open innovation, from generating compelling new ideas, to developing and implementing transformational products and services. Our work and client experience is built on a foundation of empathetic, human-focused experience design that ensures continuity from concept to release.
We empower enterprises and software companies to (re)identify differentiation, accelerate solution development, and vigorously compete in today's digital economy. No matter where you are in your journey.
Visit our website, blog, LinkedIn, Facebook, and Twitter pages.