Emission data management in oil and gas
Oil and gas companies face stiff fines if they fail to meet the new Inflation Reduction Act (IRA) emissions regulations and updated EPA standards. According to the U.N., massive leaks have occurred in oil and gas fields worldwide. Regulatory and ethical concerns can only be solved through transparency and control over GHG emissions. SoftServe helps oil and gas clients capture, understand, and control emissions data with advanced technologies. So, they can focus on what's important - reducing greenhouse gas emissions.
Talk to our Experts
Challenges in Reducing Greenhouse Gas Emissions
GHG emissions data exists across the entire oil and gas asset chain, from wellheads (producing and orphaned) to values and gas compressors, drilling operations to tank batteries, and underground pipelines to facilities and refineries.
In order to achieve net zero greenhouse gas emissions goals, asset data must be aggregated at varying times, locations, resolutions, while also combined with data measurements and models.
The energy industry is struggling to answer many challenging questions:
What are the current emission levels?
How do emission levels vary over time?
What are the uncertainties in measurements?
How accurate are the emission models?
What measurements are missing?
Is there a need to install additional in-situ sensors, IoTs, gas cloud imaging cameras, etc.?
How to fuse data from multiple sources?
How to predict future emission levels?
How to ensure proper reporting and compliance?
Navigate the Complexities of Managing Ghg Emissions Data
SoftServe helps energy companies create data-driven emissions management platforms using advanced technologies like:
Geospatial Analytics

Use precise location intelligence for greater methane emissions tracking.

Computer Vision

Quantify emissions levels and severity from visual inputs.

Data Fusion

Correlate data and identify uncertainties in measurements.

Artificial Intelligence and Machine Learning

Create exceptional emission management with data-driven modeling.

High-Performance Computing

Analyze multispectral and hyperspectral images for in-depth analysis.

Cloud Architecture

Migrate to the cloud and spend more time reducing greenhouse gas emissions.
Benefits of Tracking and Measuring Emissions
Our oil and gas subject matter experts and advanced data technology engineers create emission monitoring systems of the highest caliber, resulting in:
Take GHG emissions reporting to the next level and find decarbonization possibilities. Find trends and patterns to identify emissions hotspots.

03

Powerful Predictions and Forecasts

04

Answers to Challenging Questions
Capabilities
It takes a lot of experience to implement an effective emissions monitoring system — partner with a team of professionals with proven results. SoftServe projects in the oil and gas industry span technologies from computer vision to machine learning, data management to digital twins, modeling and forecasting to uncertainty management. Our experts specialize in building solutions for measuring and reducing greenhouse gas emissions.
Learn more
Reducing Greenhouse Gas Emissions With Softserve
Oil And Gas Consultants And Engineers
Energy Companies Trust in Softserve
Projects Completed Since 2019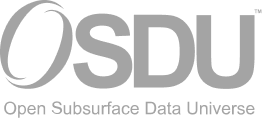 Forum Member Since 2019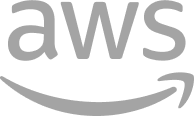 Energy Competency
NPS among energy clients in 2022
SoftServe is a valued partner of leading satellite and ground methane cloud imaging companies.