OPTIMIZE OIL AND GAS PRODUCTION WITH SMART ARTIFICIAL LIFT SOLUTIONS
How do you speed up decision-making for oil and gas production optimization from weeks to hours?
You leverage data-driven models and automated workflows to yield higher production and minimize downtime. SoftServe helps energy companies optimize the performance of artificial lift systems with ML and AI. We have a deep understanding of predicting system performance, performing smart diagnostics, and recommending proper parameter settings for wells and equipment.
Talk to Our Experts
Oil And Gas Production Optimization Challenges
A constant concern for oil and gas companies is how to maintain and increase production in existing fields. Mature oil and gas fields naturally decline over time.
Traditional production optimization solutions for analysis, modeling, and simulation are time-consuming and often inaccurate. The problem is particularly acute in oilfields with structurally complex reservoirs.
Selecting optimal operating parameters for artificial lift systems and other equipment is a difficult task for all upstream production and service companies. They face these key oil and gas production optimization challenges:
Increasing oil and gas production from existing wells
Minimizing production loss
Selecting the right strategy to avoid damaging the reservoir, equipment, and the well itself
Setting the optimal well equipment parameters
Maximizing the reservoir recovery rate
Managing natural production decline
Dealing with unplanned downtime, equipment failure, and suboptimal performance
Extending equipment lifetime
Our Expertise in Oil and Gas Production Optimization
AI-Based Optimization
Smart Diagnostics
Cloud-Based Data Management
SoftServe helps oil and gas operators and service companies develop advanced data-driven or hybrid models of their assets, especially artificial lift systems. AI/ML-based models automatically analyze real-time and historical data from multiple sources. The solution automates the production optimization process by recommending the right parameter settings, such as the frequency or pressure setting for an electrical submersible pump (ESP) well. The AI/ML optimization process takes minutes instead of days and won't damage well equipment or the reservoir.
Benefits of Oil and Gas Production Optimization
SoftServe presents the most efficient approach to developing upstream production solutions that predict oil and gas production outcomes for different control parameters.
Oil and gas production optimization software based on AI/ML is used by asset managers, field development, production engineers, and artificial lift specialists to accelerate the decision-making process. Implementing the right oil and gas production optimization techniques can yield huge benefits to oil and gas operators and service companies. The measurable benefits include:
Quick and accurate decision making
Automated workflows in upstream production
Increased oil and gas production
Reduced production loss
Maximized asset uptime
Prediction of future asset conditions
Reduced operating and maintenance costs
Improved user experience
On-time anomaly detection and asset diagnostics
Capabilities
SoftServe's expertise helps mitigate oil and gas production optimization issues, such as minimal hardware and software integration possibilities, limited scalability, data silos, disconnected systems, and associated operational inefficiencies. Learn how to apply IoT, AI, ML, and data science to achieve better oil and gas production rates.
Why Softserve for Oil and Gas Production Optimization
oil and gas consultants and engineers
energy companies trust in SoftServe
projects completed since 2019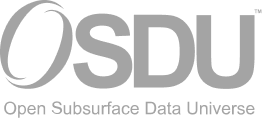 Forum member since 2019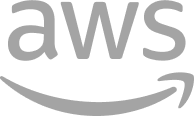 Energy Competency
NPS among energy clients in H1 2022