ASSET INTEGRITY MANAGEMENT POWERED BY COMPUTER VISION
Avoid incidents and keep workers safe by monitoring critical equipment for dangerous corrosion levels. Using computer vision and machine learning technologies, we've created high-quality asset integrity monitoring solutions that meet strict
oil and gas industry
requirements. Learn how to improve asset integrity management with corrosion detection, analysis, and quantification solutions
Talk to our experts
Oil And Gas Asset Integrity Management Challenges
Energy companies struggle to maintain and increase asset performance and uptime due to aging equipment and structures across their value chains. Equipment in oil and gas facilities is exposed to various environmental and chemical effects during the production, transportation, and refining process which accelerates corrosion.
Operators need to address corrosion issues that could lead to costly leaks and environmental incidents. Major challenges in asset integrity management are wide-ranging:
Aging equipment
Corrosion
Coating breakdown
Equipment or structural defects
Leaks and spills
Expensive manual inspection
Human errors
Long processing time
Multiple asset integrity management software solutions
Ensuring Your Oil and Gas Asset Integrity
Computer Vision for Corrosion Detection and Segmentation
Machine Learning for Corrosion Classification
Effective corrosion control in the oil and gas industry requires more than manual onsite inspections — You need a proactive asset integrity management approach and corrosion monitoring services. One that gathers visual data to perform image processing and analysis and applies computer vision techniques to detect areas and equipment parts that require attention. Once in place, computer vision monitors corrosion and performs remote inspections to find anomalies, paint defects, or rust stains.
Next, leverage computer vision to predict risk and schedule required inspections. Develop a smart maintenance strategy and avoid high-value equipment downtime.
Benefits Of Computer Vision For Asset Integrity Management
Computer vision technology is critical to ensuring high asset performance levels in oil and gas operations. It offers several advantages over other technologies, such as anomaly detection that is non-intrusive and can cover large areas including those that are difficult to reach using conventional means.
A robust and comprehensive asset integrity management approach includes many components that work in synergy to achieve the exceptional safety and asset integrity standards required in the oil and gas industry.
Combining IoT and computer vision technologies for corrosion monitoring and remote inspection of facilities, plus AI-powered tools and sophisticated ML algorithms for data analysis and interpretation, brings multiple benefits to energy companies, including:
Improving asset reliability
Maintaining safe operations
Improving inspection efficiency
Reducing costs
Capabilities
Partner with SoftServe to develop your comprehensive asset integrity management strategy. We offer a wide range of solutions in IoT, computer vision, AI, ML, and data science to reduce costs, increase operational efficiency, and improve asset performance.
Learn more
Why SoftServe for Asset Integrity Management Solutions
Oil and gas consultants and engineers
energy companies trust in SoftServe
projects completed since 2019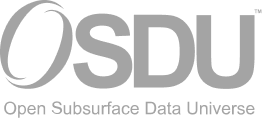 Forum member since 2019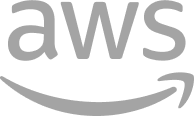 Energy Competency
NPS among energy clients in H1 2022