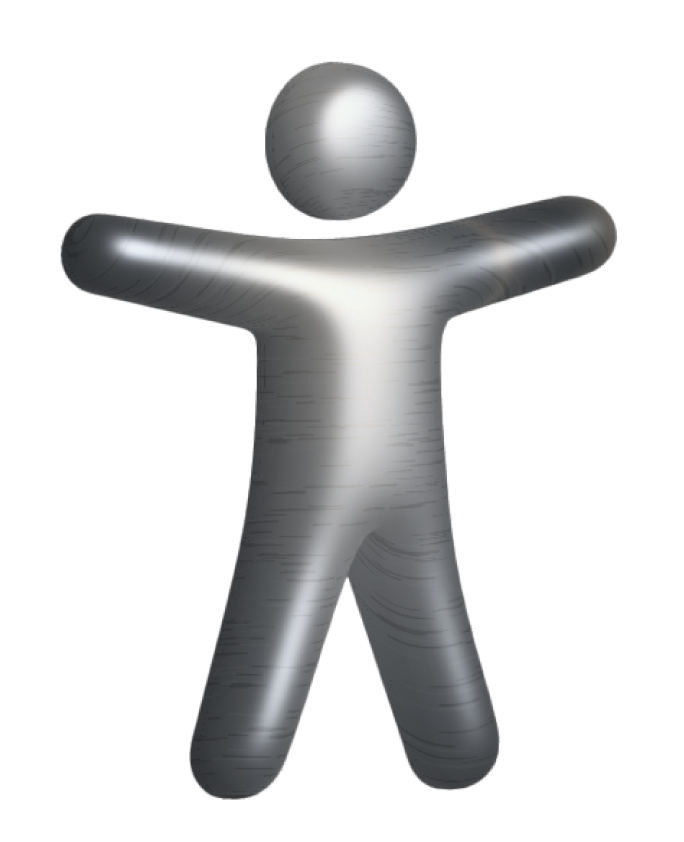 Accessibility
Accessibility is now a requirement of a successful digital business. Not only is embraced by society, it's also mandated by legal regulations in countries across Europe, America, and Asia. By making products accessible, forward-thinking companies can be secure from financial risks, open doors to new business opportunities, enhance their brand image, and gain a competitive edge in the market. Accessibility is a strategic move that repays in customer loyalty and trust, expanded market reach, and long-term corporate success.
Audits
---
Accessibility is often overlooked and addressed of too late in the process. At some point, it becomes crucial to start the accessibility journey and take steps to increase your product's value to ensure legal compliance.

Accessibility audits highlight both strengths and areas that need improvement, allowing you to identify and address any barriers that stand in the way of achieving accessibility compliance.

We can evaluate your web, mobile product, software, platform, or digital content based on Web Content Accessibility Guidelines (WCAG). We'll guide you on accessibility best practices that go beyond WCAG as well. LEARN MORE
Benefits
Reveal your product's accessibility status.
Obtain the prioritized list of issues and recommendations to fix them.
Understand which issues to prioritize and address first based on impact and severity.
Demonstrate commitment to inclusivity and boost your brand reputation with an Accessibility Conformance Report, such as Voluntary Product Accessibility Template (VPAT).
Education
---
Building an accessible product is more than just testing for accessibility defects and fixing them. It's about teams understanding and including accessibility as part of the everyday development process. Our targeted training solutions equip each team member with the knowledge and skills they need to prioritize accessibility in their roles.

As a result, your company becomes self-reliant in accessibility, minimizing dependencies on external services.
LEARN MORE
Benefits
Develop your team's knowledge of accessibility requirements.
Understand each team member's role and responsibilities.
Make accessibility a part of your Software Development Life Cycle (SDLC).
Reduce your dependence on third-party services and save costs in the long-term.
Strategy And Consulting
---
SoftSeve's Accessibility Strategy and Consulting service empowers you to seamlessly integrate digital accessibility into your business DNA. Skilled experts work with your team to offer targeted design audits, requirements adjustments, code optimization advice, and hands-on testing guidance.

Incorporating accessibility ensures that engineering teams prioritize accessibility throughout product development, minimizing technical debt and keeping you in long-term compliance.
LEARN MORE
Benefits
Integrate accessibility into the SDLC.
Empower engineering teams with accessibility expertise and training.
Ensure ongoing accessibility compliance monitoring.
Assure legal compliance with accessibility standards and regulations.
Build the capabilities, infrastructure, policies, and processes to manage accessibility.
Industry Specific Improvements
"Accessibility testing is crucial in ensuring our application serves all students and complies with regulations. It ensures that our digital platform is inclusive and welcoming to everyone, regardless of their abilities. By prioritizing accessibility, we not only meet legal requirements but also foster an equitable and user-friendly environment, allowing all individuals to access and benefit from our educational resources. The invaluable service provided by the SoftServe accessibility team ensures that the app we are building is compliant, and their dedication to this task is truly commendable"

Cara Jackson, CTO at Mesquite ISD

"Accessibility testing is crucial in ensuring our application serves all students and complies with regulations. It ensures that our digital platform is inclusive and welcoming to everyone, regardless of their abilities. By prioritizing accessibility, we not only meet legal requirements but also foster an equitable and user-friendly environment, allowing all individuals to access and benefit from our educational resources. The invaluable service provided by the SoftServe accessibility team ensures that the app we are building is compliant, and their dedication to this task is truly commendable"

Cara Jackson, CTO at Mesquite ISD