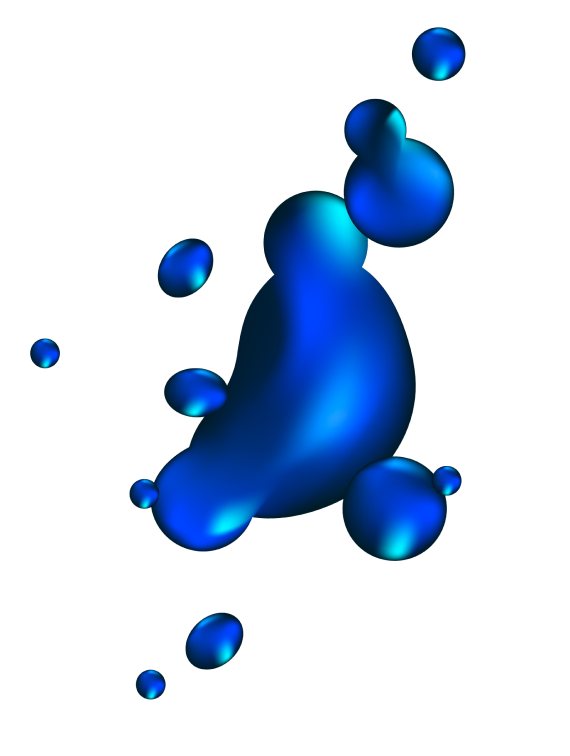 Change Management
Change is inevitable. Yet, humans are inclined to resist it. On an organizational level, changing habits, processes, and mindsets requires support. Change cannot happen on its own. It needs a motivated workforce.
Preparing, equipping, and guiding the workforce through times of change both increases the likelihood of long-term success and helps position companies to become an agile organization for future initiatives. Our Change Management Practice helps clients implement strategies to effect change, maximize ROI, and help people adapt.
lost for every $1b in revenue and a 5% productivity loss
GARTNER is a registered trademark and service mark of Gartner, Inc. and/or its affiliates in the U.S. and internationally and is used herein with permission. All rights reserved.
more likely to achieve objectives with an excellent change management strategy
PROSCI® is a registered trademark of Prosci, Inc. Used with permission. Prosci, Inc. is not affiliated with and does not endorse the content of this site.
"

The involvement with SoftServe's Change Management team has been one of the highlights of our relationship and has been outstanding to work with. I couldn't be any happier with the work they produce. In addition, my team absolutely loves working with this group, which goes a long way in enabling a positive environment and culture.

- CIO at an IT service management company
Organizational Alignment
---
Engaging the workforce starts with leadership. Changing habits, processes, and mindsets requires understanding what motivates a workplace. A successful strategy relies on leaders who enact it. Understanding leadership goals and objectives to validate business user and system alignment is critical to project success.
We'll take you through a 3-day workshop to discuss your long-term vision, ambitions, and objectives.
By establishing the desired future state, we ensure that:
All strategic initiatives drive and enable continued and sustainable success
Clients are investing in outcome led solutions
A comprehensive and effective framework can be established to quantify their route to success.
Benefits
Empower business leadership to meet and exceed change objectives
Value Management
---
Driving change requires organization-wide commitment to drive user adoption and sustain long term success.
Assuming change will happen in isolation will hinder your chances at true transformative success. At SoftServe we focus on ensuring the organization is ready, willing, and able to work as intended in the desired state.
Benefits
Mitigate Resistance
Resolve existing organizational pain points
Performance Management
---
Organization-wide commitment is where it starts. While technology underpins an organization's infrastructure and ability, it's the workforce that drives the change. We provide skills and knowledge necessary to keep the momentum going, maximize ROI, and obtain full user adoption.
Benefits
Consultant support throughout entire project lifecycle
Establish minimum viable output for a successful project
Ensure those benchmarks are met
Benefits Realization Management
---
Understanding what an organization wants to achieve in the long term helps us ensure that strategic initiative investments will produce the desired outcome and return of investment.
Whatever your long-term objectives are, we help you build an internal capability to turn these into tangible and trackable outputs.
Benefits
Elimination or reduction of wasted investment
Improved ROI
Improvement and validated investment portfolio
Provide alignment and clear links between the program and the strategic objectives.
Clear links between the program and the strategic objectives.
Improved organization wide performance
Our Implementation Cycle
Our expertise lies in our ability to create organizational capability to embed strategic change.
01

Understanding the drivers of change

Vision: Strategy, vision, process, and principles of the Target Operating Model clearly supported by the business benefits of the incoming change
As-is Analysis: Analyze current state of people, processes, and technology currently in place and the scope for change

02

Identify and prioritize change strategy

Define Future: Establish and document how the organization will operate in the desired state across people, processes, and technology
Gap Analysis: Conduct detailed Change Impact Assessments of the current and desired states to capture changes

03

Assess Change Readiness and Risk

Change Strategy: Develop a comprehensive change strategy. Plan and build an internal team. Recognize risks. Identify changes to policies, processes, and manuals
Inform and Support: Create a training needs analysis identifying knowledge gaps. Support the analysis with an effective communications plan and deliver training

04

Execute and Reinforcement

Readiness Checks: Determine and assess users' readiness, willingness, and ability to start working in the desired outcome. Provide support as needed.
Drive Adoption: Monitor and facilitate the organization's adoption in real time