Transform the Digital Health Experience
The payers and providers of the future will need to meet the growing member and patient demand for frictionless, connected digital experiences.
SoftServe's Human 360º is purpose-built for healthcare organizations. It transforms and improves member or patient digital experiences. The Human 360º platform harnesses your data streams to drive business innovation and insights and provides you with the tools to build a value-based care approach. This moves you toward a member-focused model which increases participation in population health and ultimately reduces the total cost of ownership.
01

Why us

02

Self sign-up

03

Primary care

04

Personalization

05

Intelligent self-service

06

Connected health
Explain to members the advantages and benefits of their insurance plan.

Smart self-signup enables members or patients to scan their medical ID card or driver's license to register.

Quick and easy access for members or patients to select a healthcare provider.

Engage members or patients with personalized content that improves health outcomes and reduces their cost of care.

Provide members or patients access to intelligent 24/7 support across all channels.

Directly connect members or patients to specialists who can consult on issues and improve overall satisfaction.

Enable members or patients to give consent to connect to their smart devices.

This data can be synced to build a unique 360º view of each member or patient to promote healthy lifestyle choices and improve overall health outcomes.
Why Human 360º?
Modernize your member or patient digital experience with purpose-built software and IoT connectivity.
Meet or exceed all 21st Century Cures Act, HIPAA, GDPR, and HL7 FHIR data exchange compliance requirements.
Reduce digital transformation complexity and accelerate time to market by 40%–50% with component-based architecture.
Decrease support costs 30%–40% by reducing call center volume.
Lower average handle time and improve overall member or patient satisfaction by adopting intelligent self-service approaches.
Encourage member or patient use through intuitive design and a connected, personalized experience that provides tangible value.
Increase flexibility and scalability based on a cloud-agnostic approach to implementation.
Drive cost savings with a value-based and Collaborative Care Model.
Digital capabilities
Personalized member activation and reward system management tool for proactive member engagement and experience monitoring
Member journey analytics and improvements using big data rapid ingestion
Digitally enabled workforce and IVR integrated call center
Machine learning insights on member and patient health outcomes
Centralized content and communications personalization, orchestration, and management
Accelerated innovation with managed open API
Cloud-based scalability, security, and reliability
Extended AI/ML algorithms for enhanced platform build-out and flow management
Human + Bot shared context service
Member engagement benefits
Drive

member or patient engagement

and proactive action with an integrated, unified, and personalized digital experience.
Increase

member or patient satisfaction

with seamless data connections to health portals.
Foster

member or patient retention

with simplified, AI-driven self-service capabilities.
Improve

health outcomes

by expanding care access and providing preventative medicine and member decision support.
About SoftServe
We are a trusted advisor and provider enabling our clients to build transformative member and patient experiences and gain data insights to accelerate business outcomes across the healthcare continuum.
Healthcare & Life Science
Certified healthcare consultants & technologists
Active Healthcare Clients
Compliance Standards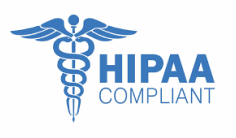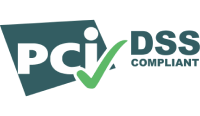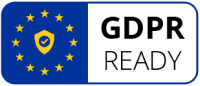 Ready to meet the demand for seamless digital experiences?