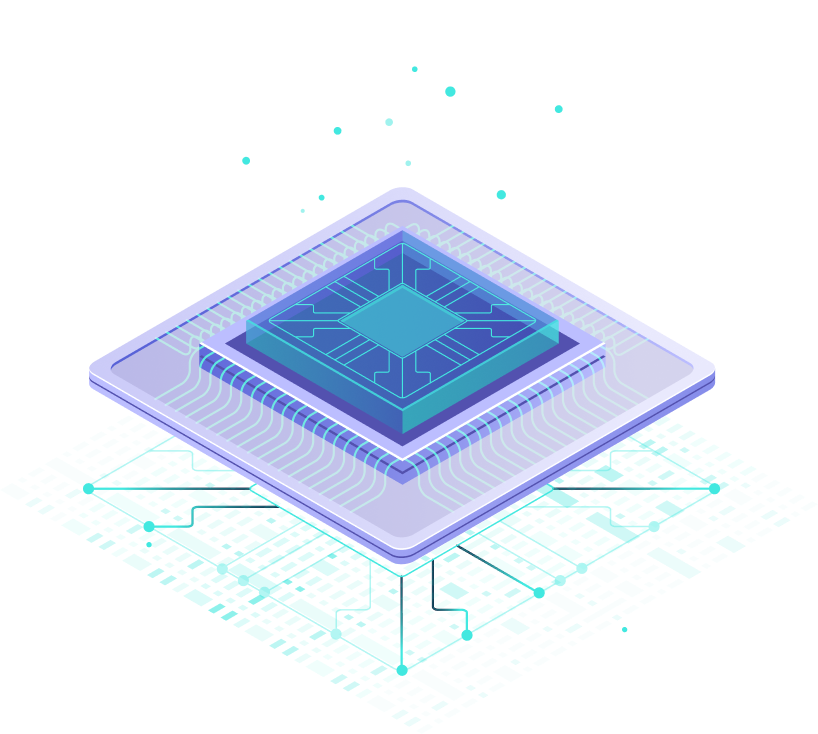 Quantum Computing
From Сoncept to Integration
Quantum computing can be confusing and susceptible to hype. SoftServe makes it realistic and clear. Find speed, efficiency, improved accuracy, optimize your processes, save time and cut costs with quantum computing.
We support each step of quantum innovation — from idea generation, value chain discovery, and delivery to integration into existing infrastructure. Allow your business to get the most value out of this exciting technology.
R&D as a Service
Build your innovation roadmap, perform feasibility research, and validate use cases.
Hardware Evaluation
Benchmark the performance of quantum computing hardware to ensure it meets your requirements.
Fundamental and Algorithms Research
Engage in research to overcome your quantum challenges and create efficient quantum algorithms.
Consulting and Workshops
Learn more about quantum computing and how to efficiently integrate it into your operations.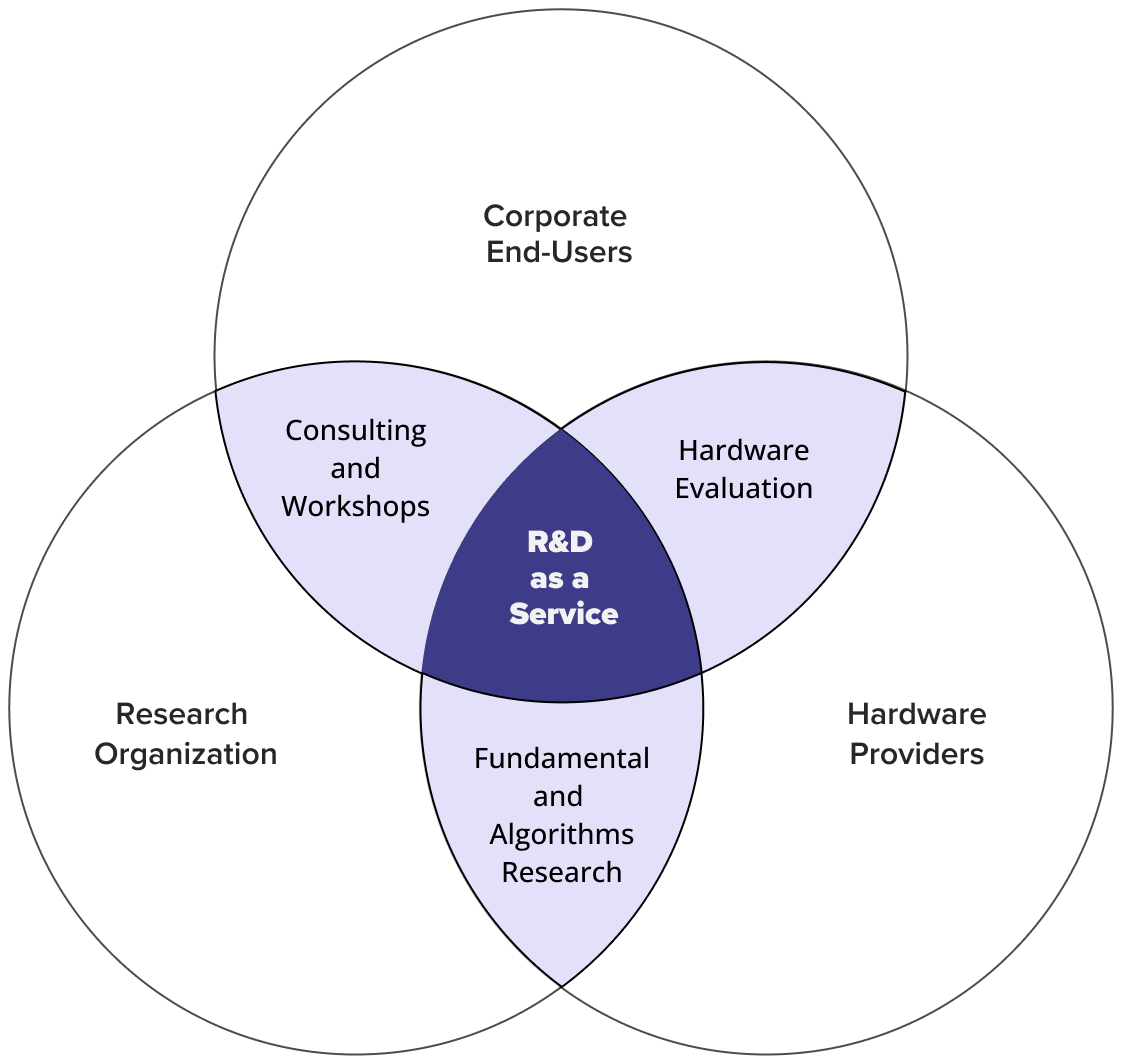 Strategy
Figure out the most valuable use cases.
Participate in a workshop session
Get the documented architecture vision
Obtain a mathematical representation of your challenge along with its complexity assessment
Investigate the existing approach
Feasibility Analysis
Assess the quantum advantage compared to classical solutions.
Benchmark the quantum approach against the classical solution
Evaluate your hardware
Obtain your proof of concept (PoC)
Get your feasibility report
Define a pilot problem and create a plan
Adoption
Integrate the quantum solution into your processes.
Create your developmental roadmap
Execute and deliver changes, from change management to oversight
Obtain your quantum solution
Quantum Computing Across Industries
AWS

As an APN Premier Services Partner, SoftServe operates as both a trusted cloud guide and quantum computing R&DaaS provider. We reduce the time needed to translate quantum advantages into practical reality through cloud-based solutions. SoftServe ensures that your quantum initiatives unlock the full potential of Amazon Braket. We help the seamless integration of quantum hardware and diverse quantum simulators into your existing research pipelines, adhering to AWS well-architected best practices. The result is a streamlined, efficient, and transformative quantum computing experience.
NVIDIA

As an NVIDIA Service Delivery Partner, SoftServe leverages NVIDIA's innovative technologies, such as CUDA Quantum for integrating QPUs, GPUs, and CPUs. We use these innovations to design solutions that are primed for a hybrid quantum-classical future, harnessing the power of both quantum and classical computing for groundbreaking advancements. By using NVIDIA's cuQuantum for GPU-accelerated quantum simulation, we streamline the development of Mathematical Optimization and Quantum Machine learning applications.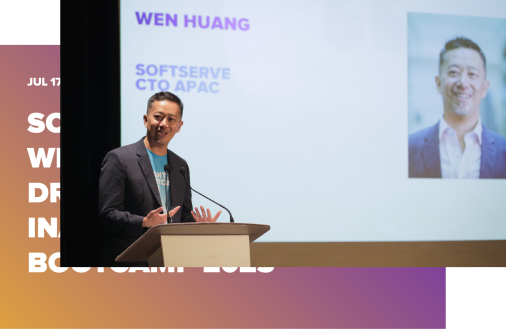 Pioneering Quantum Bootcamp 2023 in Singapore
SoftServe joins forces with NQCH and IMDA to spark quantum computing innovations.
Learn More
Softserve's Expert Contributes to Nature Nanotech Article
Exploring Atomically Precise Quantum Antidots. Dive into cutting-edge quantum research.
Read Now
01

Accessibility

02

Engineering Services

03

Cloud & DevOps

04

Big Data & Analytics

05

AI & ML

06

Generative AI

07

Internet of Things

08

Experience Design

09

Cybersecurity

10

Experience Platforms

11

Extended Reality

12

Research & Development

13

Digital Strategy and Innovation

14

Supply Chain

15

Quantum Computing

Quantum computing empowers businesses to efficiently solve complex problems that were previously beyond reach.

SoftServe's end-to-end quantum strategy ensures enhanced efficiency, precise solutions, and significant cost reductions, making quantum innovation readily accessible.

Discover

16

ESG and Sustainability Services
Discover