Manufacturing Industry Innovation With Generative Ai
Generative AI offers new ways for manufacturers to transform their organizations. Combine your prior technological developments like industrial IoT or digital twins with Gen AI to better manage political, economic, environmental, and demographic trends that challenge you. Adjust your operations and strategies for priorities like supply chains and staff management.
Learn More
Economic Outlook

Gen AI allows you to adjust pricing, production costs, and wages to stay competitive. Improve smart decision-making as rising interest rates slow down investments and can restrict growth, and trade disputes and political circumstances challenge the way you operate globally.

Sustainability And Esg

Gen AI empowers you to stay dedicated to reducing environmental impacts like carbon emissions in your value chain. With imminent ESG reporting demands, you make relevant solution and process investments. With changing customer behaviors, you minimize the environmental footprint of products.

Supply Chain

Gen AI permits your supply chain to become more resilient against material shortages and rising prices, while giving you insight into your supply chain's carbon footprint as you comply with ESG regulations. Prioritize and build better supplier relations and selections through local connections.

Workforce

Gen AI automates tasks, scales processes, and optimizes internal processes as knowledge attrition evolves due to an aging workforce. With fewer skilled workers across the value chain and business functions, you find ways to get ahead of wage and working condition expectations.

Technology

Gen AI embraces the maturing demands of manufacturing industry 4.0 to increase your productivity and optimize processes through combined investments. Do this with existing digital initiatives involving IoT and emerging technologies like digital twins and the industrial metaverse.
Use Cases
Business Value
Case Simplicity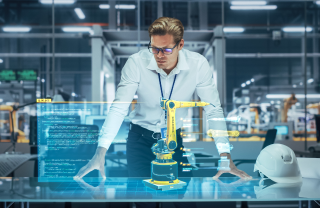 Enterprise search and data insights
Gen AI takes structured and unstructured data sources to improve knowledge management within your organization. It interprets data, enabling employees to operate more effectively.
High
High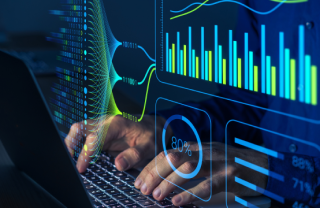 Process optimization
Gen AI improves operations through production data analysis, process optimization, and relevant measure approvals. By continuous monitoring, actions adapt to circumstances, minimizing resources.
High
Medium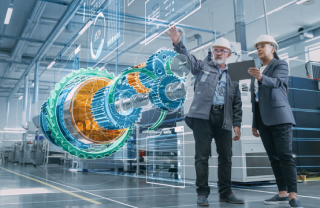 Supply chain optimization
Gen AI aggregates data with forecasts and projections for analysis and recommends ways to increase supply chain efficiency. Inventory and schedules adapt to meet demands and respond to external factors.
High
Medium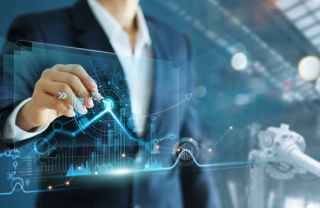 Guided machine maintenance
By analyzing data, predictive analytics from Gen AI support you in finding anomalies and patterns that show likely failures or maintenance needs. Staff will then ensure proper maintenance is done in a timely way.
Medium
High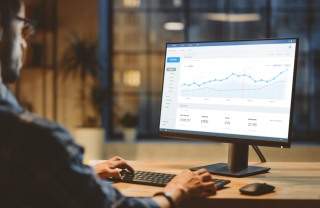 Product development and engineering
Gen AI accelerates technology product development in design, optimizes engineering with goal-oriented components, and reduces development and testing iterations for increased efficiency.
Medium
Meduim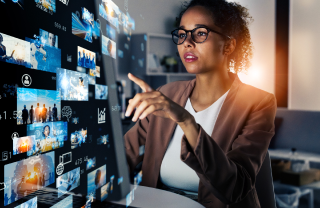 Visual content creation
Gen AI produces visualizations of your various product views from a color perspective and a visual representation of your product customizations based on user preferences.
Medium
Medium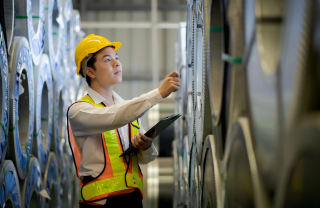 Training material generation
Labor shortages and knowledge attrition require knowledge transfer. Gen AI gives you access and customized materials to create coherent standards and policies to improve learning and enact processes.
Medium
Medium
Our Generative AI Offerings
AI Discovery
Interest to Discovery: Generative AI Ecosystem and
Implications for My Business
Use cases and business impact priorities
Data quality and availability
Technology trade-offs and architecture
Technical feasibility with POC
AI Launchpad
Launchpad to Innovation: Evidence-Based Exploration and Deployment
Generative AI lab
AI Launchpad Program for rapid experimentation
Value stream mapping and use cases
POC/POV pipeline
AI Adoption
Insight to Impact: Rapid Scaling and Adoption in My Organization
Generative AI Adoption roadmap
Technology strategy
Data strategy
Change management and AI governance
Generative AI Solution Development
Generative AI in Product and Engineering Teams