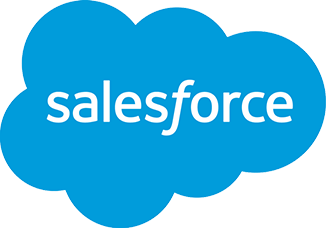 SoftServe
partnering with

Salesforce
We empower Enterprise Clients to enhance customer experience by delivering solutions powered by Salesforce technology. Starting from strategic prioritization workshops and solution selection advice, we transform business operations.
Let's talk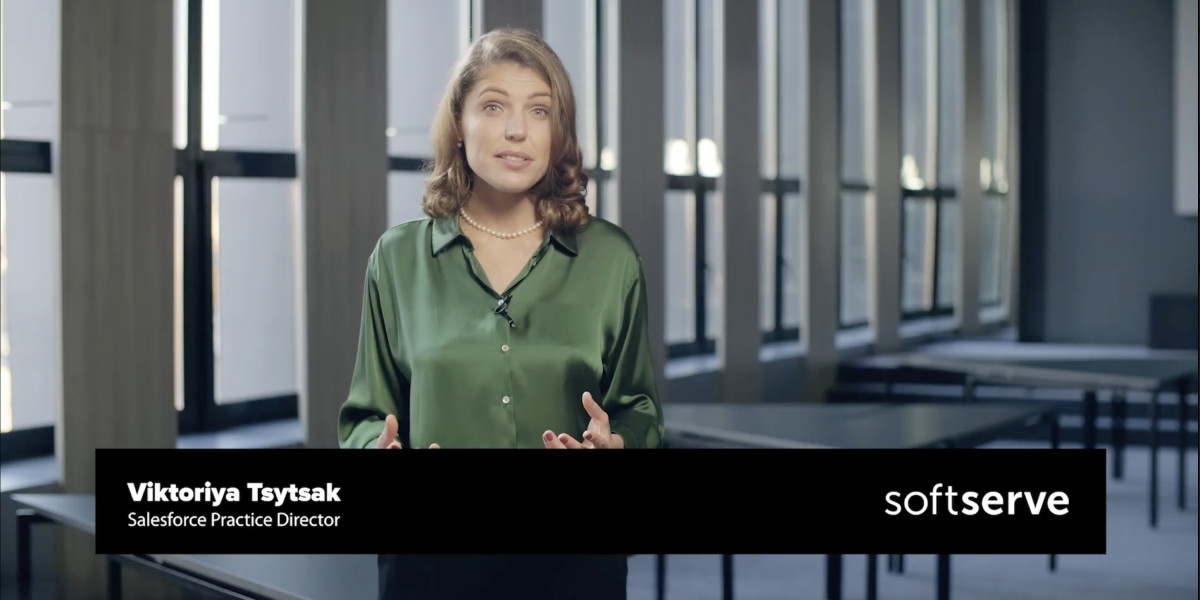 Many companies face the challenge of figuring out what IT solutions and platforms should be adopted to handle rapidly evolving business expectations. Viktoriya Tsytsak, Salesforce Practice Director, shares how businesses can optimize and automate their business with Salesforce technology, by creating an entire IT architecture that supports strategy and operations.
As a Salesforce partner, SoftServe is focused on some of the most complex platform implementations, enhancements, and integrations covering
Salesforce Practice in Numbers
Salesforce Certifications
Salesforce Projects Completed
Product Development

We help clients to architect & design a commercial apps for the AppExchange and launch of innovative industry solutions on the top of Salesforce Platform.

New Implementations

We implement Salesforce solutions for digitizing sales, pricing, customer service and other processes. We do migration to Salesforce from other CRMs and other enterprise IT solutions.

Solution Enhancements

We enhance existing Salesforce solutions to get highest value from available and new functionality. We do Salesforce audits, security testing, performance testing and optimization, tech debt management.

Integrations and Systems Merge

We integrate of Salesforce solutions within Enterprise IT architecture to ensure smooth business operations. We practice the most recent CI-CD approaches for implementing Salesforce solutions.

Administration and Users Trainings

We offer user trainings, adoption sessions and onboarding trainings. We prepare companies to achieve the highest value from Salesforce solutions.

Change Management and Hypercare

We provide custom processes configuration (approvals, workflows), configuration improvements, and issues troubleshooting. We deliver strategic workshops to map business priorities to IT and build the proper enterprise architecture.
Solving Industry Challenges
Solving Industry Challenges
Energy, Oil & Gas

Energy companies can benefit from Salesforce-driven agility to keep up with the changing needs of stakeholders and continuously adapt to changing revenue models.

Manufacturing

Salesforce manufacturing software empowers automated order fulfillment, provides personalized customer interactions, enables sales predictions, and more.

Logistics

Implementing Salesforce Service Cloud improves shipping efficiency and delivers the benefits of centralized sales data.

Healthcare

Salesforce makes it easier for healthcare companies to streamline workflows and link with both members and providers in more effective channels—and enables medical care institutions to break down data silos and drive more meaningful interactions with their patients.
Core optimization trends of enterprise business

Salesforce for industry innovations
Salesforce Practice in Action