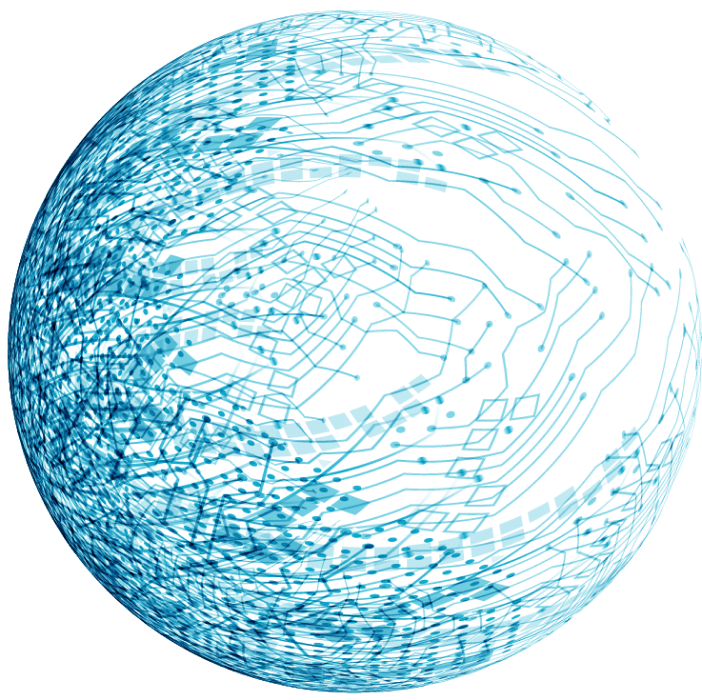 Artificial Intelligence
Artificial Intelligence (AI) and Machine Learning (ML) enable your organization to operate fast and with great impact, creating efficiency throughout various business industries. With the application of non-traditional approaches, AI solutions empower you to tackle complex problems and optimize costs through Generative AI, along with robotic process automation.
Advanced business models initiate you to automate tasks through Generative AI, computer vision, natural language processing, and speech recognition. AI and ML solutions allow your organization to automate systems, monitor business effectiveness, speed fraud detection and security risks, and deliver other business value.
The Largest Ai and Data Science Center of Excellence in Eastern Europe
We build AI-driven applications to find optimal solutions for complex business problems that require knowledge, computation, learning, perception, reasoning, and decision making.
Dozens
of New AI/ML projects per year
Hundreds
of Data Scientists and AI/ML Experts, including some at a PhD level
Tons
of Expertise displayed in hundreds of unique cases studies. Ask us to share
Generative AI

While many talk about what Generative AI is and why it matters, few explain where to start and how to make Generative AI a reality in your business enterprise. SoftServe's adoption patterns provide you with a clear path to navigate the emerging technology with the right approach, avoiding pitfalls and disillusionments. You can reach business productivity faster and be more successful than your competition with Generative AI solutions.

State Of The Art Gen AI Expertise

Pay and Use

Rapidly adopt a third-party application, but with limited customization and control.

Integrate Your Apps

Seamlessly integrate a third-party Generative AI model into your application.

Enrich with Your Data

Customize a third-party Generative AI model with your data and integrate it into your application.

Train on Your Data

Develop custom a Generative AI model trained on your data and it integrate into your applications for full IP ownership, control, and customization.

Advanced Analytics With Actionable Insights

AI allows businesses to design products based on actionable insights hidden in their pile of structured and unstructured data. This helps increase profitability, productivity, and cost savings. Using the best data science, data wrangling, data mining, and anomaly detection applications, our AI consultants have extensive experience designing AI products and preparing technical prototypes for their value validation.

State of the Art AI Expertise

Predictive Analytics

Predict events, fill in unknown and missing information, and identify risks and business opportunities.

Business Forecasting

Uncover future business insights to enable accurate long- and short-term planning.

Data Analysis

Identify and interpret hidden business patterns, groupings, correlations, and other complex relationships from data.

Anomaly Detection

Detect events and observations that do not conform to the expected pattern and behavior.

Intelligent Automation

Take information processing to the next level with intelligent automation. Using AI methodologies, businesses and organizations can substitute many processes dependent on manual work. Our deep learning experts are experienced in designing new processes based on intelligent automation and state of the art algorithms, saving businesses manual hours handling complex information processing.

State of the Art AI Expertise

Visual Intelligence

Automate critical business operations and decisions with computer vision analytics and intelligence.

Predictive Maintenance

Predict potential machine and component failures and recommend optimal preventive actions.

Autonomous Control

Bring autonomy to industrial control systems, optimize operations and production, and increase safety.

Intelligent Document Processing

Extract structured information locked in scans, reports, and documents.

MLOps and ML Platform

Experimentation infrastructure is highly important for AI product implementation. Sometimes, over 50 experiments per day are run while tracking results at the same time. Our experienced Solution Architects know the best practices and patterns for MLOps, ModelOps, and ML Governance, and use these to design and implement ML Platforms.

State of the Art AI Expertise

Enterprise ML Platform

Design, build, and deploy a custom end-to-end ML ecosystem on Google Cloud, AWS, Azure, Hybrid, or a private cloud.

Infrastructure Modernization

Re-engineer the existing ML infrastructure and workloads for performance, utilization, and scalability.

Workload Migration

Automate, operationalize, and migrate ML workloads between infrastructures and environments (on-prem or cloud).

Managed ML Platform

Fully managed ML infrastructure, operations, and deployments.
Industry AI Solution Portfolio
Retail

Demand Forecasting
Inventory and Assortment
Management
Trade Promotion Optimization
Dynamic Pricing
Customer 360 Insights
Product Recommendations

Learn more

Supply Chain

Supply Chain Optimization
Supplier Risk Management
Fleet Performance Management
Vehicle and Driver Monitoring
Logistics and Route Optimization
Warehouse Automation

Manufacturing

Visual Inspection
Predictive Maintenance
Operational Intelligence
Quality Assurance
Energy Optimization
Industrial Automation

Learn more

Energy

Intelligent Exploration
Subsurface Knowledge Management
Production Optimization and Automation
Solar Systems Optimization

Learn more

Financial Services

Claims Processing
Personalized Banking
Fraud Detection and Prevention
Intelligent Document Processing
Portfolio and Asset Management

Learn more

Healthcare

Clinical and EHR Analytics
Biomedical Computing
Medical Imaging
Patient Engagement
Patient Insights
Public Sector
Personalized Learning
Smart Parking
Social Distancing
Public Safety and Surveillance
311 Service Automation

Learn more

Cross-Industry

Document Understanding
Digital Content Moderation
Customer Support Automation
AI for IT Operations (AIOps)
Your AI Journey
Having analyzed more than 150 AI projects, we defined the core steps in our clients' journey to reach production with AI products. Our journey starts with a two-day Rapid AI Assessment workshop. This includes two streams related to ML Platform implementation and building a system of trust with AI. Our AI Consultants and Solution Architects are ready to accompany you on this journey and help you in any way to reach the set goal.